Vector Kit 4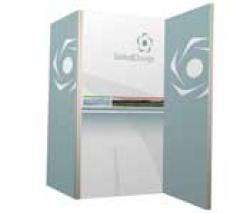 Vector Kits
When you need to create impact with seamless large format graphics.
We offer a range of double-sided freestanding modular kits that can be used individually or combined to create your own configurations. Applying and reapplying graphics is very easy; graphics are edged with silicon bead that simply slots into the specially designed channel in the frame.
Vector frames are also suitable for wall mounting.
Vector fabric graphic frames make transportation of large graphics panels very practical, fabric graphics are lightweight and easy to store and transport without damage, and the lightweight aluminium frame is designed to be packed down and assembled in-situ.
Vector Kit 4
VKF-3H4-2P / VKR-3H4-2P
(Fabric / Rigid Substrate)